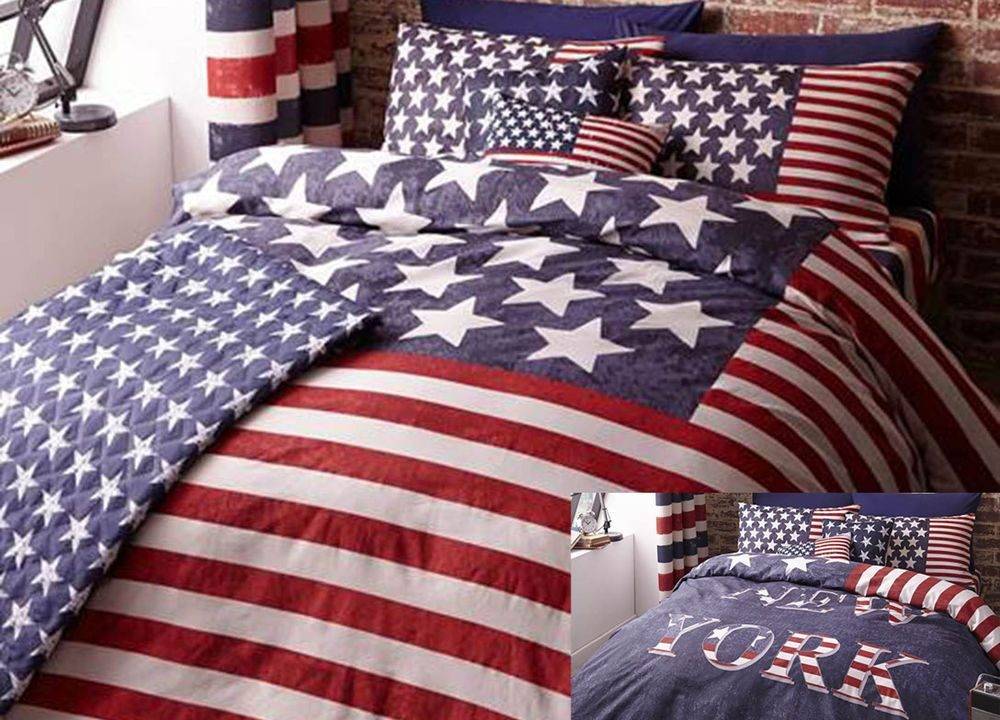 The Difference Between Made in USA and Assembled in USA
Making a large purchase like buying a mattress is an important decision, one everyone manages a little bit differently. There's such a wide variety of mattresses on the market, and several factors to consider when choosing the right one to bring into your home. From the pricing, firmness level, size and construction, not everyone prioritizes these factors the same. There are even those concerned with where their mattress is made.
What It Takes to be "Made in the USA"
If you're one of the shoppers out there who consider the origin of your mattress before purchase, this article is for you. Did you know that in order for a product to be considered Made In USA, the product must be "all or virtually all" made in the US? This means that all significant parts and processing that go into the product have to be of US origin. In addition, the product should contain no —or negligible— foreign content, all according to the Federal Trade Commission.
Why Buy A Mattress Made in the USA
The benefits of buying USA made products include:
Shorter shipping time – if you live in the USA, you'll obviously receive your product sooner if you order within your own country.
Environmental impacts – if you're concerned with carbon emissions during the shipping process, you may opt to purchase a USA made mattress to reduce them.
Support local economy – purchasing locally can help support your city, state, or regional economy, an underrated and often overlooked factor in favor of a cheaper product.
Higher quality – different manufacturing regulations in the US can indicate a higher quality product than one ordered from overseas.
Mattresses Made in USA
A subsidiary of Relief-Mart corporation, SelectaBed has continued to use all USA labor and components, including the memory foam and mattress covering, since their 2012 audit by the Made in the USA Certified organization.
Another company part of Relief-Mart, Tempflow continues to use all USA labor and components including the memory foam and mattress covering since the 2012 audit.
Snuggle-Pedic is known for having the highest ratings on Amazon for their products, passed the 2012 audit, and continue to use all USA labor and components including the memory foam and mattress covering.
Based in New York, Winkbeds states that all of their mattresses are handcrafted in the USA at one of their two sister factories (both located in the US) with American-sourced materials.
Based in Tennessee, the Aslan mattress company was started in 2006 by a family who takes the quality of their product very seriously! They boast a mattress that is 100% American made from core to cover.

Mattresses "Mostly" Made In The USA
While most of these companies have disclosed their use of USA made foam and USA assembly, they may not quite meet the made in USA criteria. This is likely because other components of the construction are not made in the USA.
Tempur-Pedic – Initially made in their overseas plants in Sweden and Denmark, Tempur-Pedic now makes the foam in their mattresses in the USA at their own facilities for mattresses sold in North America.
Air-Pedic – a brand from SelectaBed, these adjustable air beds are assembled in the USA using 100% USA made foam and covering. This implies, however, that there could be foreign components.
Casper – known for igniting the bed-in-a-box trend, Casper started with only one model and now offers three. Each one contains USA made memory foam, but may not be fully USA assembled.
Helix Sleep – another brand that popped up shortly after Casper Sleep, Helix Sleep customizes each mattress for their customer using foam and assembly that has been verified as 100% made in the US.
Layla Sleep – a family-owned memory foam mattress manufacturer, Layla was started in 2015 and has offices in California, while the mattresses are manufactured in Arizona. This could indicate the mattresses are not constructed from 100% USA made material.
Tuft & Needle – also based in Arizona, Tuft & Needle popped up in response to Casper with more boxed beds. The foams are made in the USA, but it's possible the assembly or other components are not 100% USA.
Saatva – this company offers a product using foams that are made in the USA, but may not be 100% American. Their signature model is a hybrid mattress with a memory foam comfort layer over innerspring coils, known as the Classic Luxury Innerspring.
Loom & Leaf – introduced by Saatva in 2015, their luxury memory foam mattresses are all Saatva products, and use foam made in the USA, but perhaps not 100% of their components.
Leesa – a year after the original Casper mattress was introduced, Leesa stepped into the game with their memory foam and hybrid mattresses that use foams made in the USA.
Amerisleep – owned by the marketing firm known as One Mall Group, the Amerisleep line has five models, all made in Arizona using USA-made foams.
Plushbeds – in 2007 Plushbeds got an early start as a manufacturing of boxed mattresses using direct online sales. The owner-founder Michael Hughes aimed to provide environmentally friendly mattresses with foam made in the USA and assembly performed in Southern California.
Purple Mattress – while Purple is neither memory foam nor latex, it is best described as a honeycomb design made of "food-grade materials" that is laterally displaced when pressure is applied. It receives an honorable mention on this list because the mattresses are assembled in the USA using gel material molded in the US.
What To Look For
The false advertising is real.
Sadly many companies state their beds are made in the US simply because their mattress is put together in the US, but not necessarily using 100% US produced materials. Ordering from a company that isn't completely transparent can sometimes result in a lower quality product that seems to flatten out with compression, despite feeling comfortable at first.
Many companies outsource their foam to save money.
Some don't outsource for all of their parts, only some of them. Some companies, such as Tempur-Pedic, may have started overseas and moved to USA production. Since the quality of the composition of overseas foam can't be guaranteed, it may not last as long, be safe to sleep on, or offer enough support.
Research the company before buying.  
It's important to research the company you're buying from if you're concerned about products made in the USA, and to pay particular attention to the wording used when discussing the origin of their materials as well as assembly. You could be getting a product that cut corners in production!