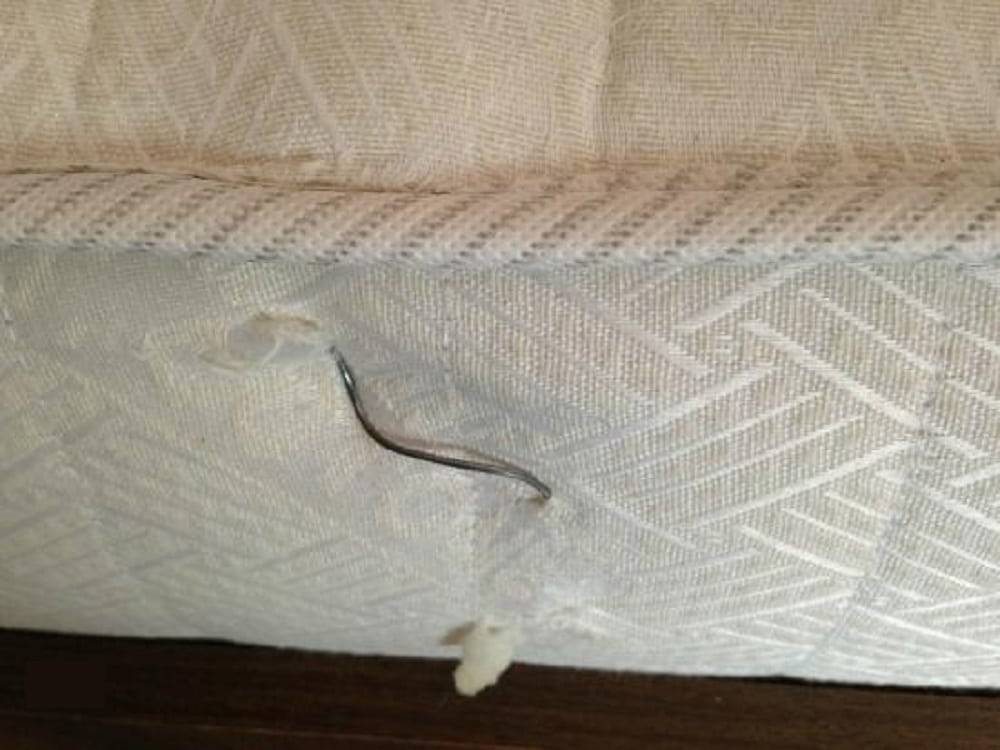 Let's get one thing out of the way: mattress warranties and their sleep trial periods aren't exactly glamorous topics of conversation. However, anyone who takes their bed seriously will be looking at all aspects of purchasing a mattress, right down to trial period and warranty, to feel secure in their investment. After all, a good nights sleep is priceless. Why not take it seriously?
A Trial Period is NOT the Same as a Warranty
When buying a new mattress directly from a vendor, the purchase will come with terms and conditions for returning and exchanging that vary from company to company. Since buying mattresses online has become all the rage, almost all companies offer a trial period, a policy stating the amount of time allowed to test the comfort of the mattress after purchase and return if not satisfied. This goes hand in hand with the break-in period, or time it takes for a mattress to soften and adjust from factory state, including off-gassing, which can take two weeks or more.
Mattress trial periods vary, but are typically anywhere from 100 days (about 3 months) to a generous 1 year. In many cases, fine print dictates that you must keep a mattress at least 30 nights before contacting a company for a return or exchange.
In addition, some mattress companies will have different processes for their returns, arranging a pick-up and/or requiring the buyer to cover shipping costs to send it back. It's important to find out what you're getting into before purchasing, so be sure and look one step further beyond the length of a trial period to find out what happens in case the mattress isn't a good fit after all.
How To Better Understand a Sleep Trial Period
There are several key questions to ask in regards to trial period:
What does the trial period cover? It's usually obvious how long a company's trial period is, but find out if there is a minimum break-in period required and how long you can have the mattress before filing for a return.
What is the shipping policy? Certain states like Alaska and Hawaii may find extra fees for both shipping and returning.
How do I place a request for an exchange or return? Different companies have different policies, emails, chat services and phone numbers they can be reached at for specific services within their company.
What condition does the mattress need to be returned in? Returning during a trial period implies the mattress is still new, the customer just found it uncomfortable. Any damage initially may affect the trial period, and you may need to look at the warranty instead.
What is the return and refund policy? A trial period implies full money back guarantee, but make sure that this is the case, and you
won't be shelling anything out for shipping upon return.
A trial period is a customer compatibility test, also known as a "test drive."
Since online purchasing has become so popular, most people appreciate being given enough time to measure the comfort of a mattress and feel financially secure in their investment. Some users may have severe allergic reactions to the Volatile Organic Compounds (VOCs), leading to nausea, headaches, or nose irritation, so the option to return a mattress and avoid further suffering is imperative. One thing is for certain, a trial period is not the same as a warranty. Be sure you know what it entails so you don't get stuck with a mattress you never intended to keep.
A warranty is an agreement between a manufacturer and a buyer to back up the product, guaranteeing it will arrive free of any defects, structural flaws, damage, or other anything that renders the mattress not usable as advertised.
Despite being clearly presented to consumers, most will skip over details of the warranty, assuming problems are rare. Only when actually encountering a problem are people likely to look into their warranty protection plan to see what's covered. This leaves room for mattress companies to take advantage of ignorant consumers who don't know what the warranty covers or for how long.
Federal law requires the manufacturers or sellers of products that represent major purchases to stand behind their products with a warranty, according to the Federal Trade Commission (FTC). The trouble is, not all warranties are created equal. In general, a warranty is a commitment from the manufacturer to cover your mattress in the event of a product defect. This means it does not cover you if you decide you don't like your mattress once the sleep trial period has ended.
How To Better Understand a Mattress Warranty
When examining a warranty, the FTC recommends you consider the following:
The length of the warranty. When does the warranty begin and expire? The average warranty tends to last longer than the expected lifespan of the mattress it covers. Therefore, the length of a warranty can hint at the longevity of a mattress as well as the quality of it, since longer warranties indicate a higher quality.
What's covered under the warranty. In general, most mattress warranties will cover some or all of conditions like split seams, damaged coils, significant sagging, uneven surface bunching and broken handles. Watch for specific language and which parts are covered. Mattresses with electrical components may have different coverage for said components than the rest of the actual mattress.
Factors that could void the warranty. Staining, removing the tag, improper support, failure to flip or rotate, and not being the original owner are all ways your warranty could be made null and void. This means that a company could turn down warranty protection if you don't properly care for your mattress.
How will the company respond. If there's an issue, what action will the seller or manufacturer take? Remember the three R's: Will they repair, replace and refund? What will they do with a returned mattress, donate or discard?
The company's reputation. It can be helpful to look online at reviews, both positive and negative, to see how a company has dealt with complaints. Are they easy to contact? Quick to respond? When in doubt, consult the Better Business Bureau to see if the company has any serious complaint history against it.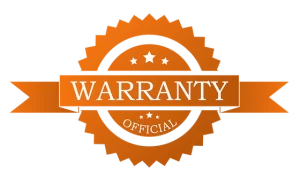 It's helpful to keep a copy of your warranty with your receipt in a safe place. If you've made an online purchase, it is strongly recommended to print your warranty as well as store the digital version. Be sure and note what kind of warranty it is, and whether or not it is a combined warranty that changes after a certain period of time has passed.
When Filing A Claim
When it comes to filing a claim, be sure to review your warranty first to make sure your complaint is covered, or you might be facing a rejection. It may take several weeks to resolve a claim, so be confident in your decision. You will need to clearly state your issue, include receipts as well as photos, and save all communication.
It's important to understand any costs involved in the return and what to do in the event that the retailer or manufacturer won't cooperate. In the rare case that you have a legitimate complaint and your warranty still isn't honored, you may need to go to a small claims court or even file a lawsuit. Consult a lawyer if you're serious about the latter.
Understanding The Difference
By now, the difference between a trial period and warranty protection is more obvious. If a mattress were a car, the trial period is the "test-drive," and the warranty is the insurance. While it's not the most exciting topic out there, it's important to read and understand the terms and conditions of a significant purchase. Understanding your mattress warranty will help you advocate for yourself and take the right steps if there's an issue, as well as care for your mattress so it functions as expected for as long as possible.
Be sure to check out our current reviews and review comparisons, to help you find the best mattress for a good night's sleep.